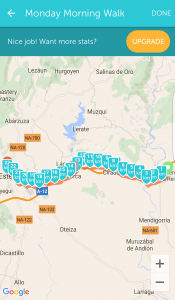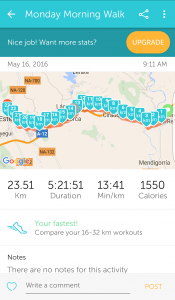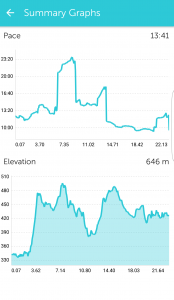 now the final 24km to Estella and I had a leisurely start but soon picked up my pace…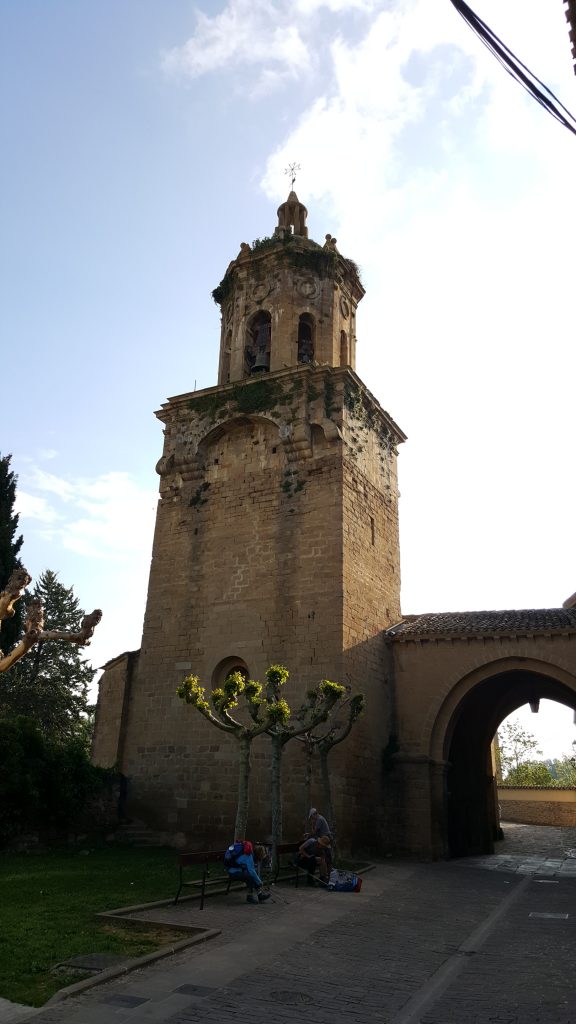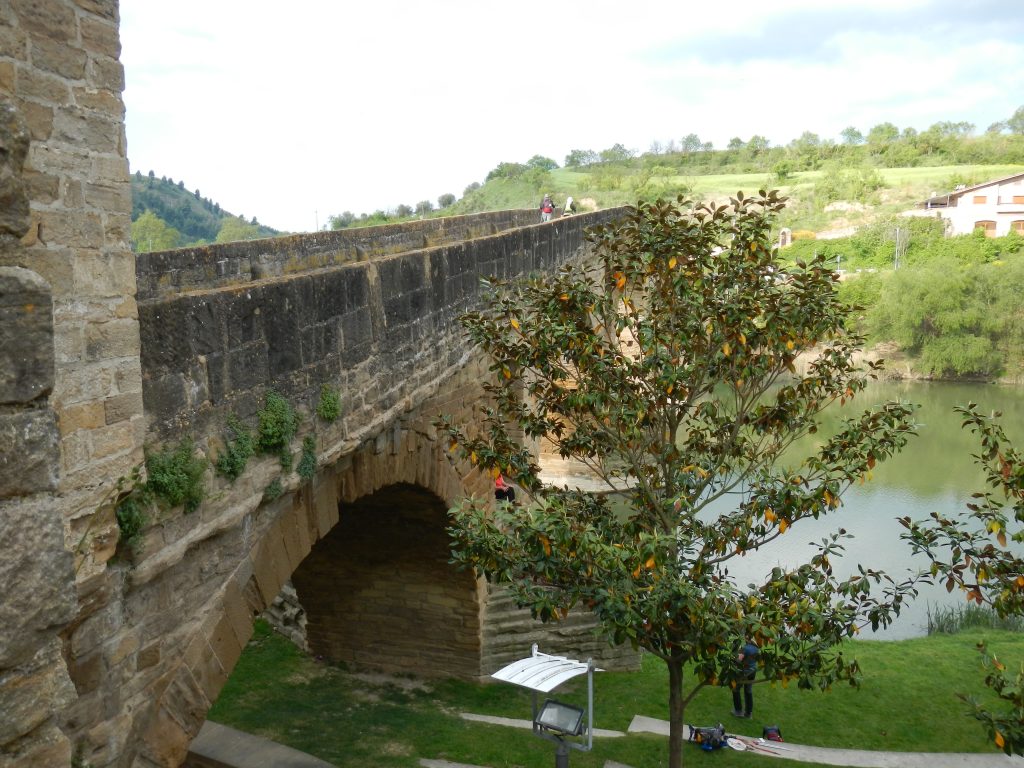 fields continue to roll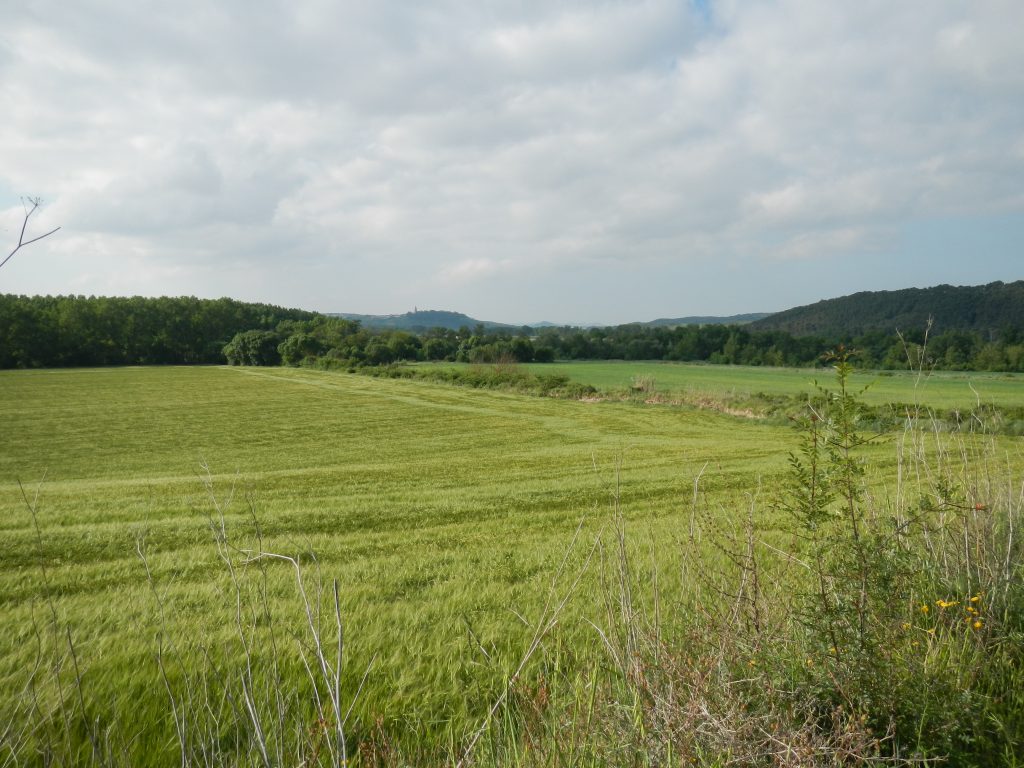 The path follows a main road for quite a bit.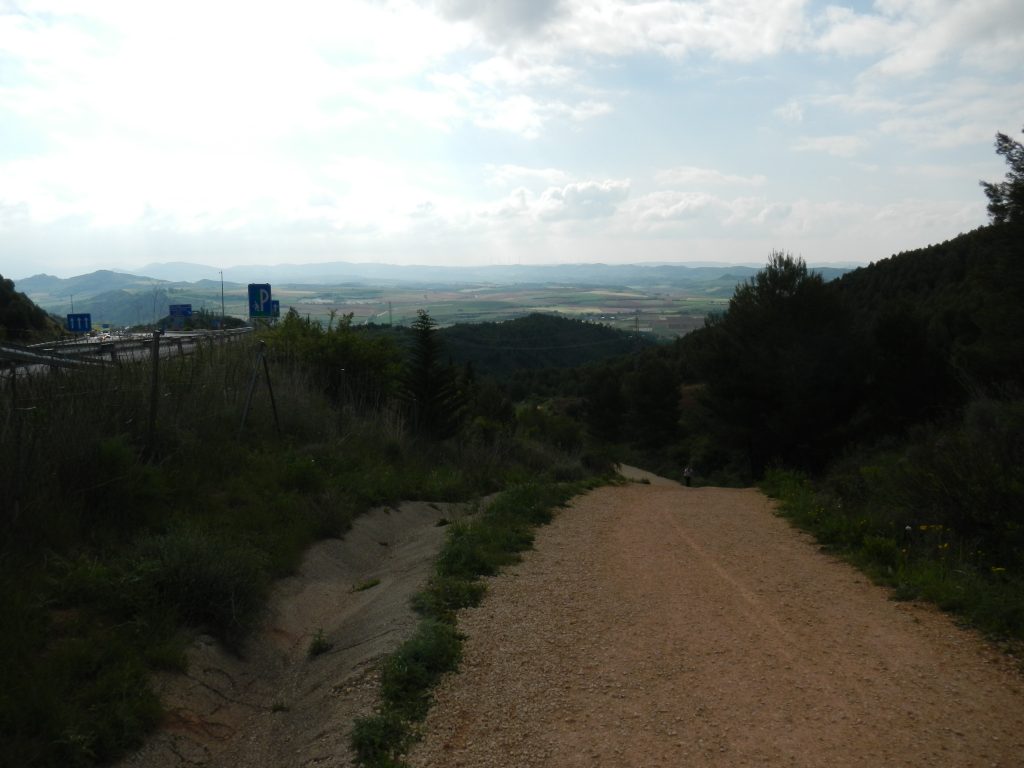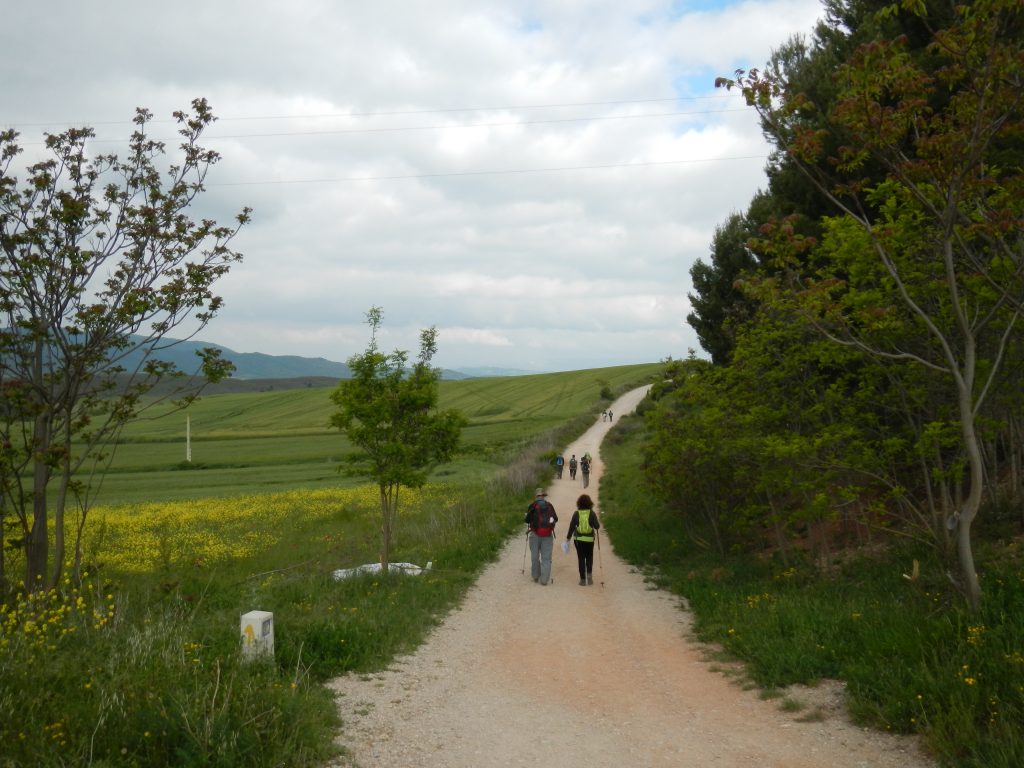 we start to come into the  vineyard region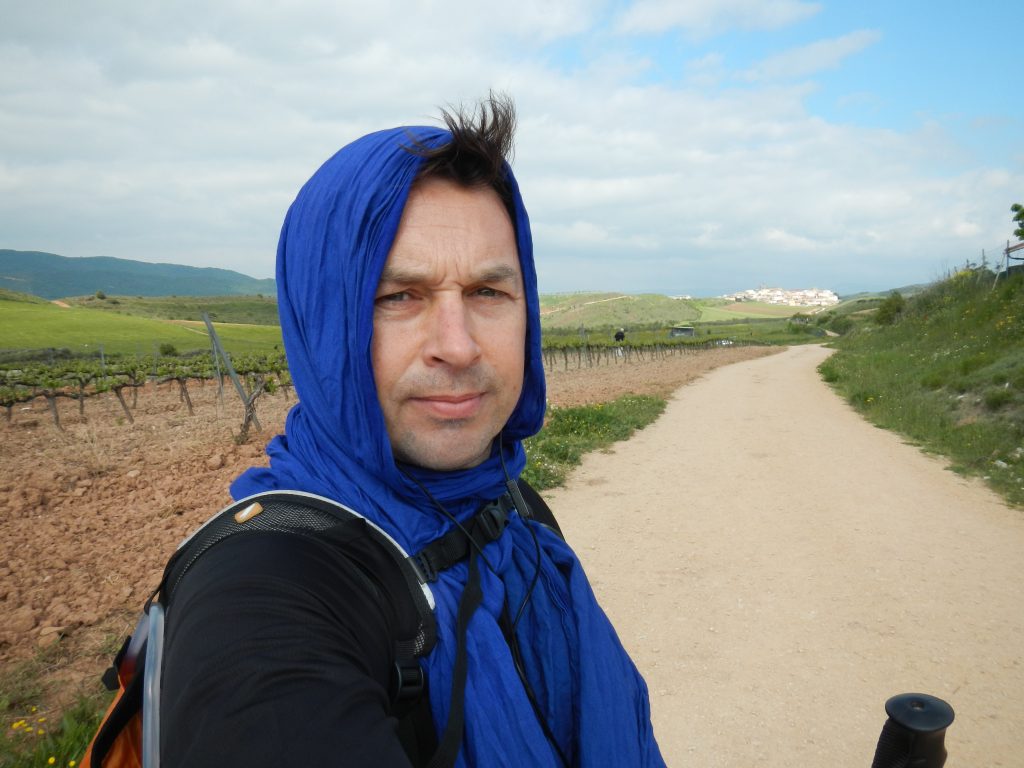 the colours of the wild flowers continue to change…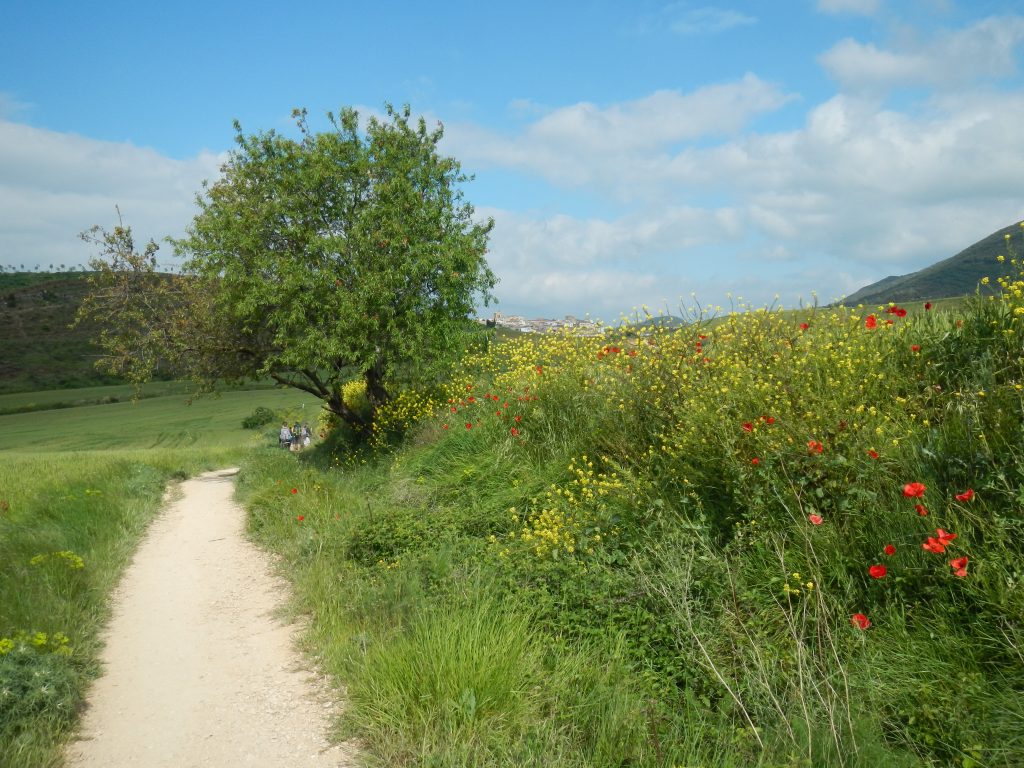 someone planted the shape of the continents on a hillside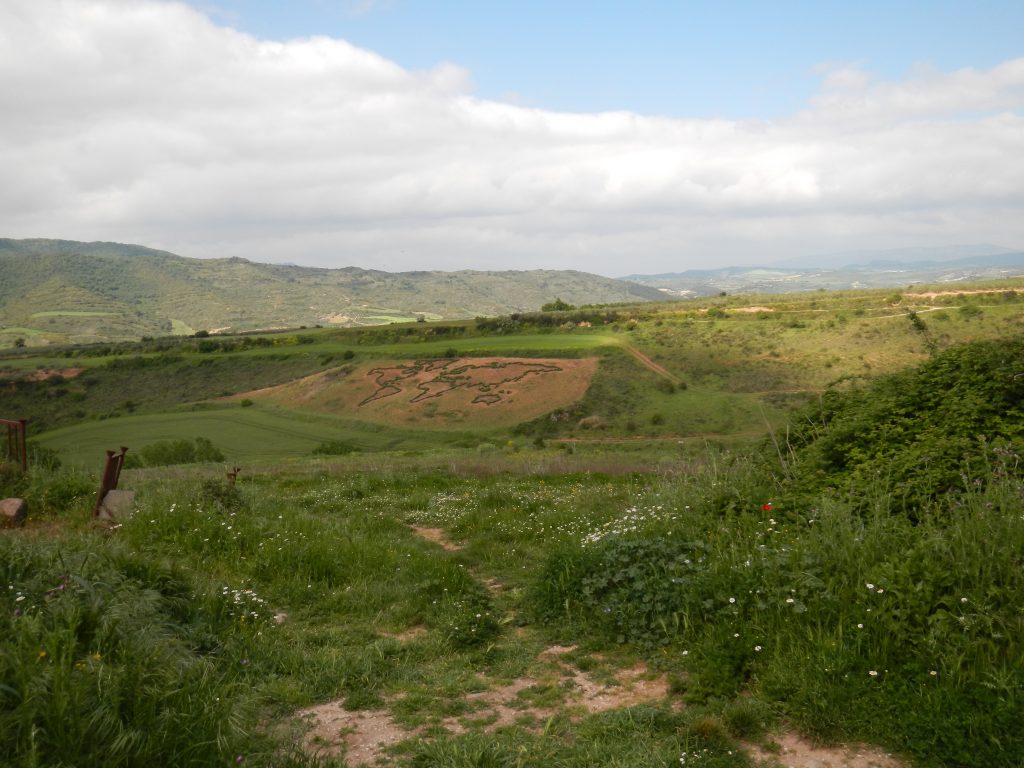 ancient roman bridge and road…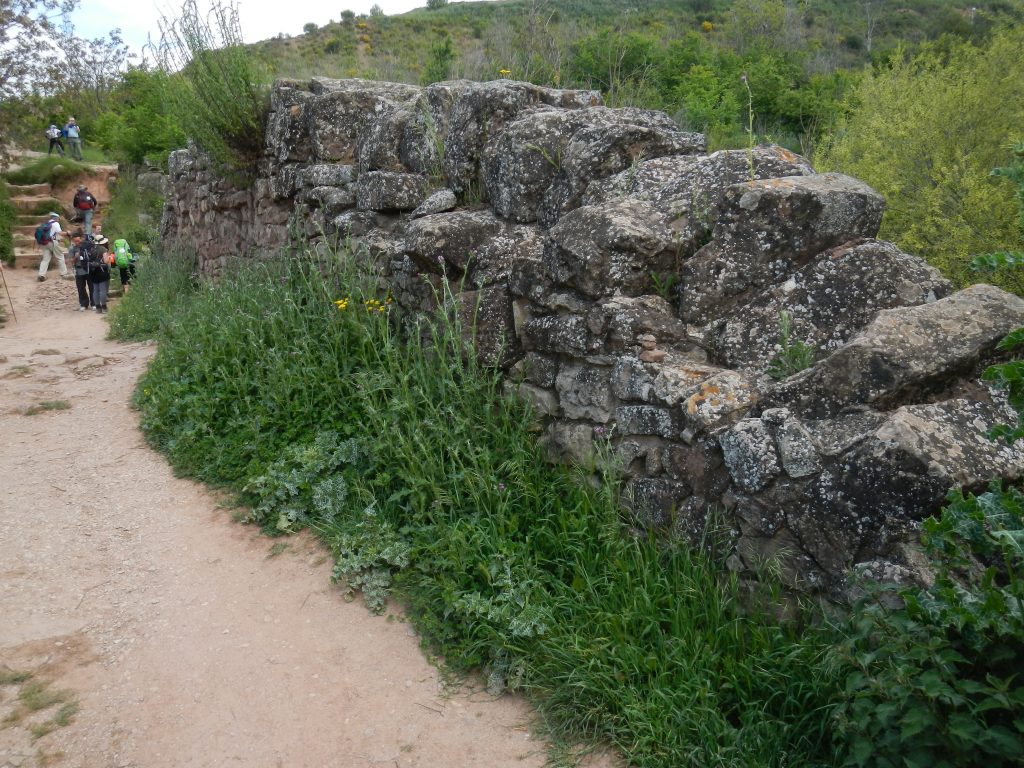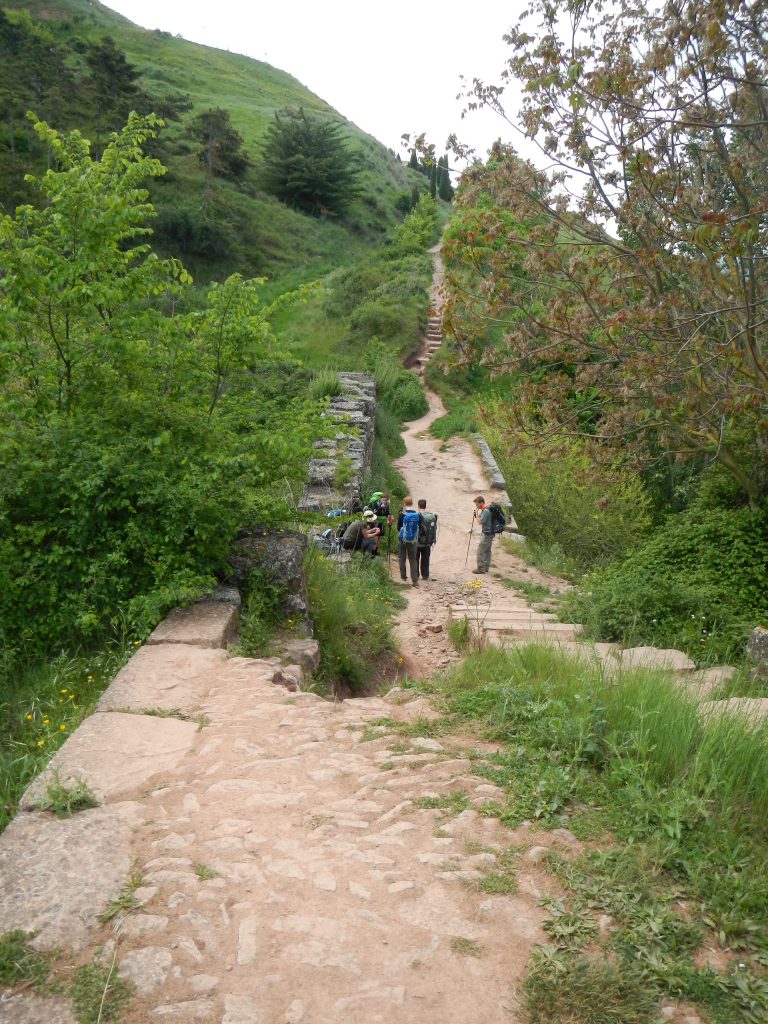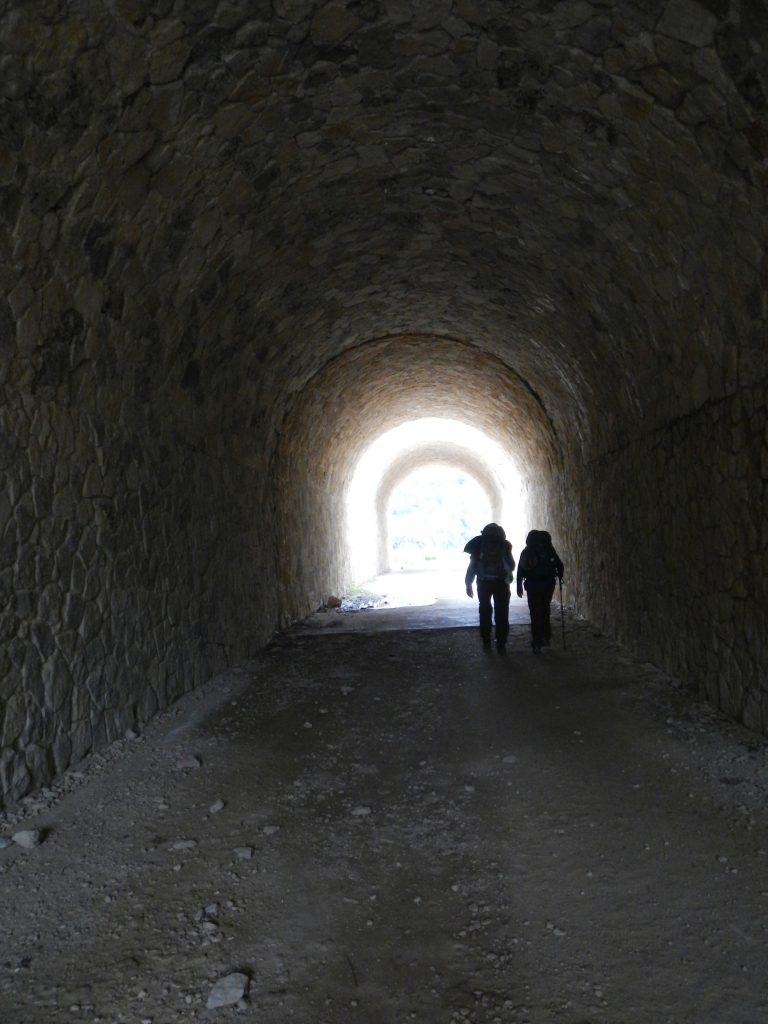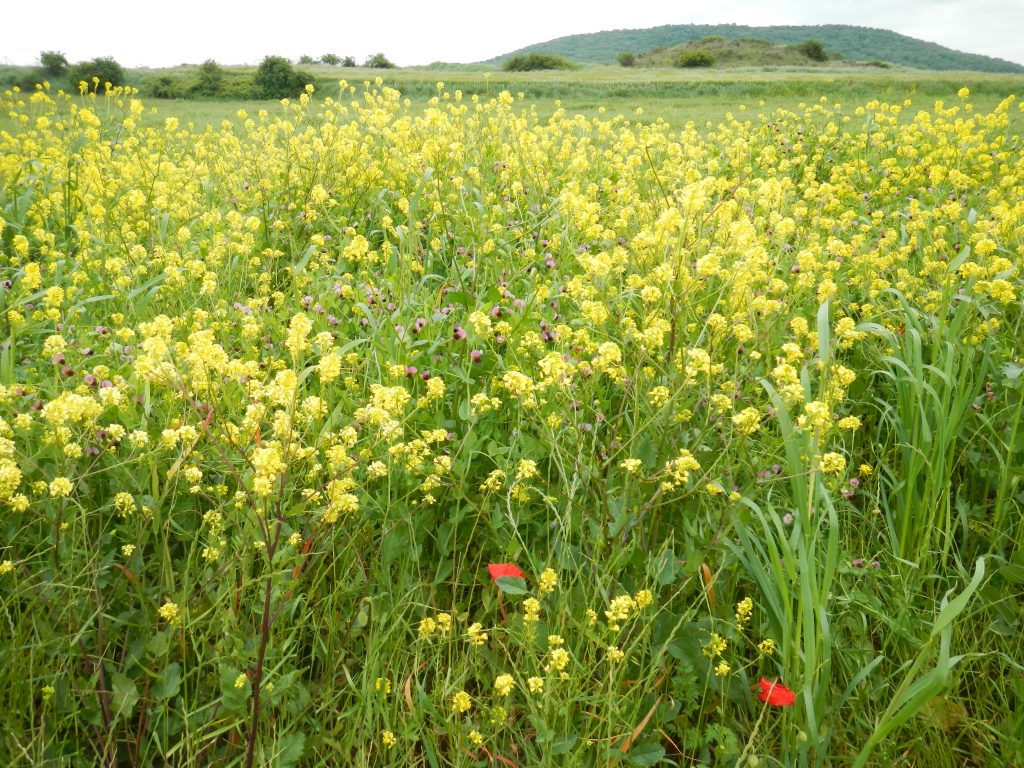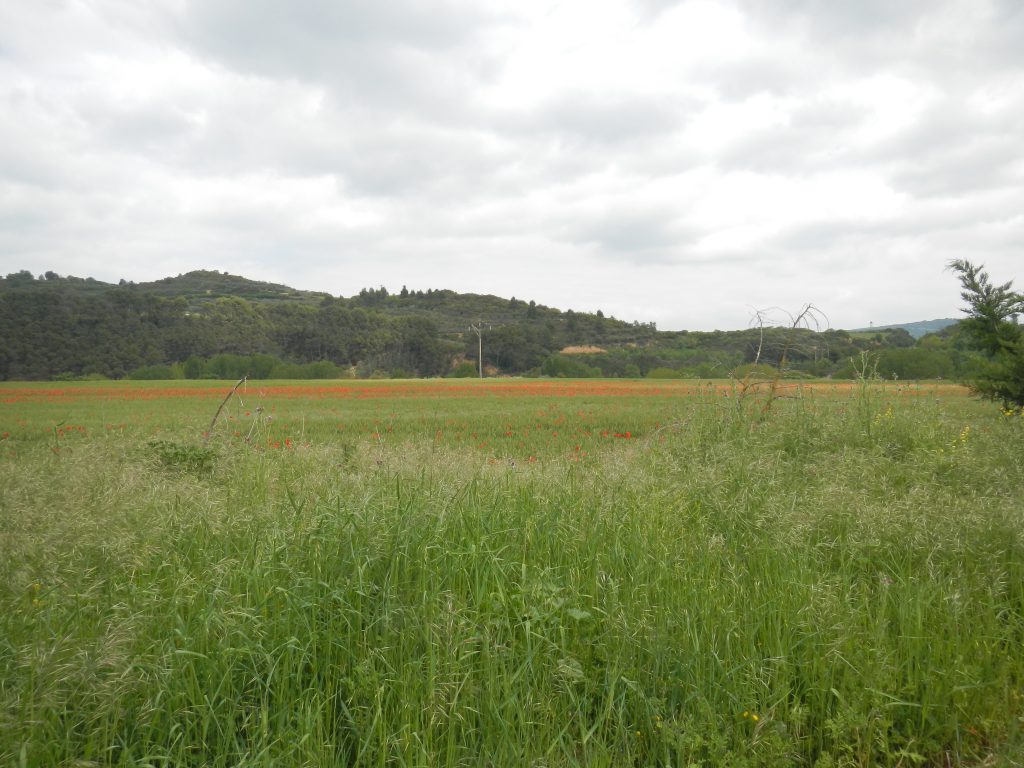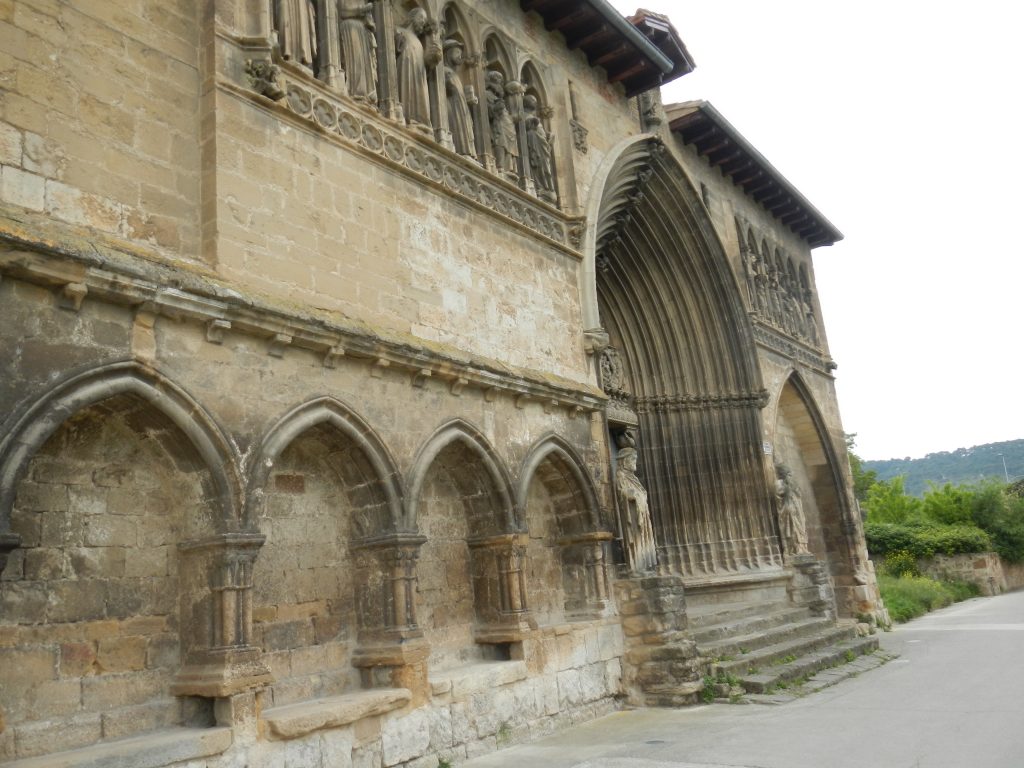 finally i come upon Estella, worn out and ready for a hot shower….then I find the hotel is a few more KM on the other side of town….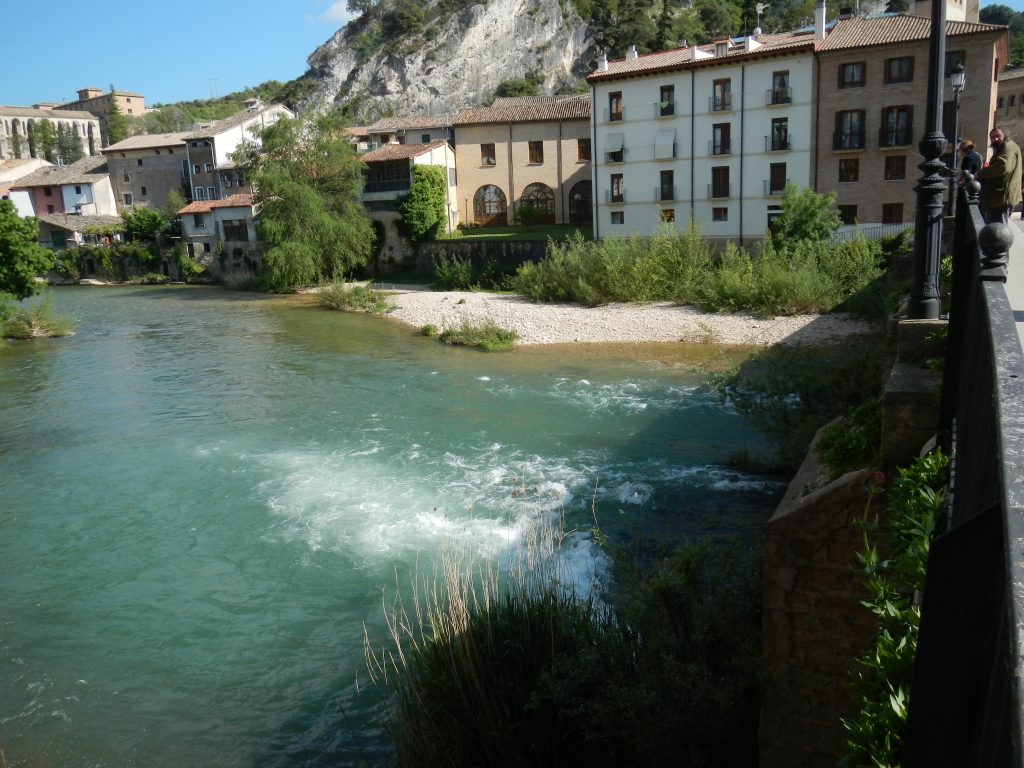 once ive recouped I head out for a wander and had a little time in the spectacular Church of San Pedro de la Rúa, that i couldnt bring myself to take pictures of inside.  Time to savour the journey and reflect.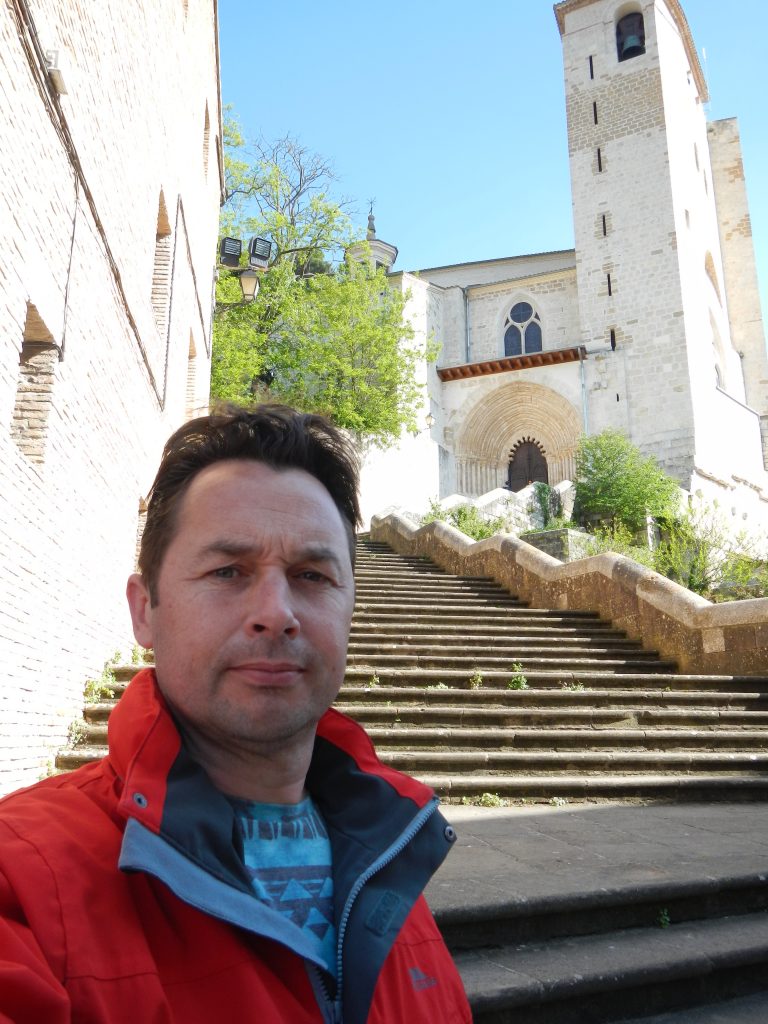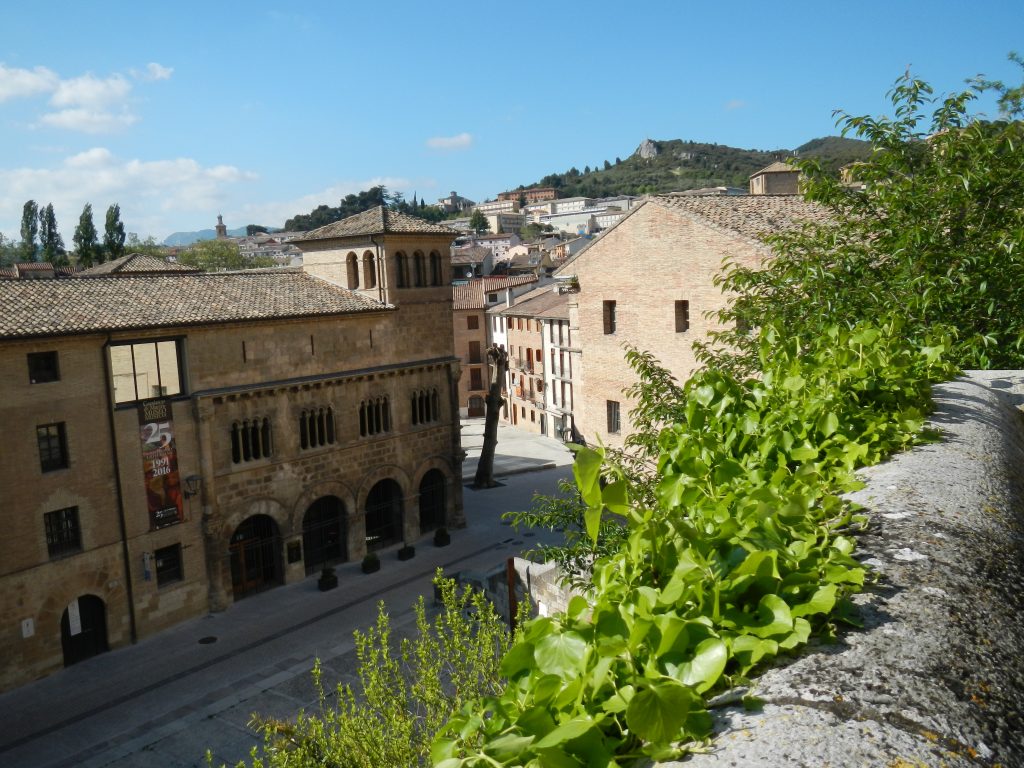 and meet up with my group and fellow travellers for a meal on the square at the Florida restaurant.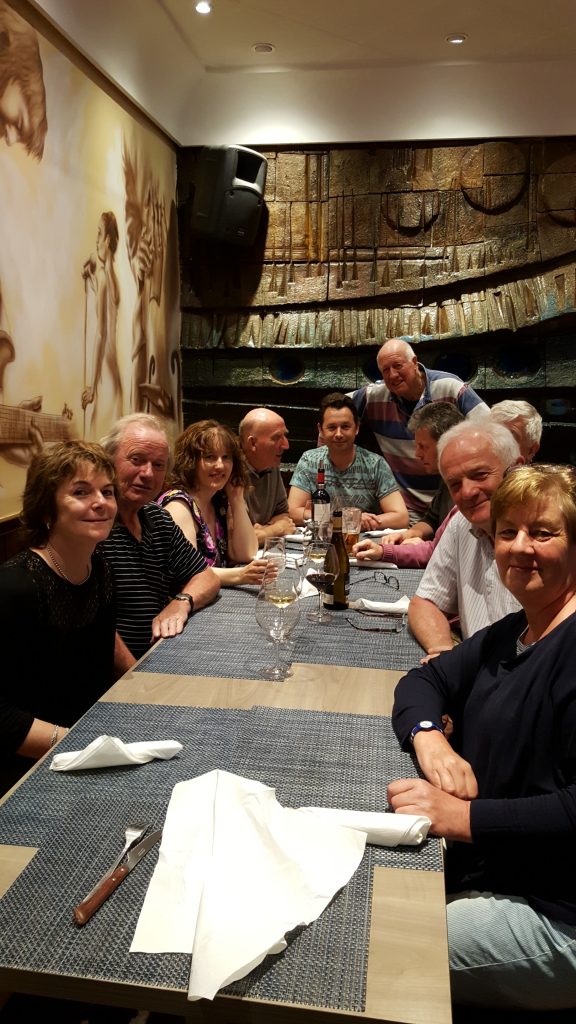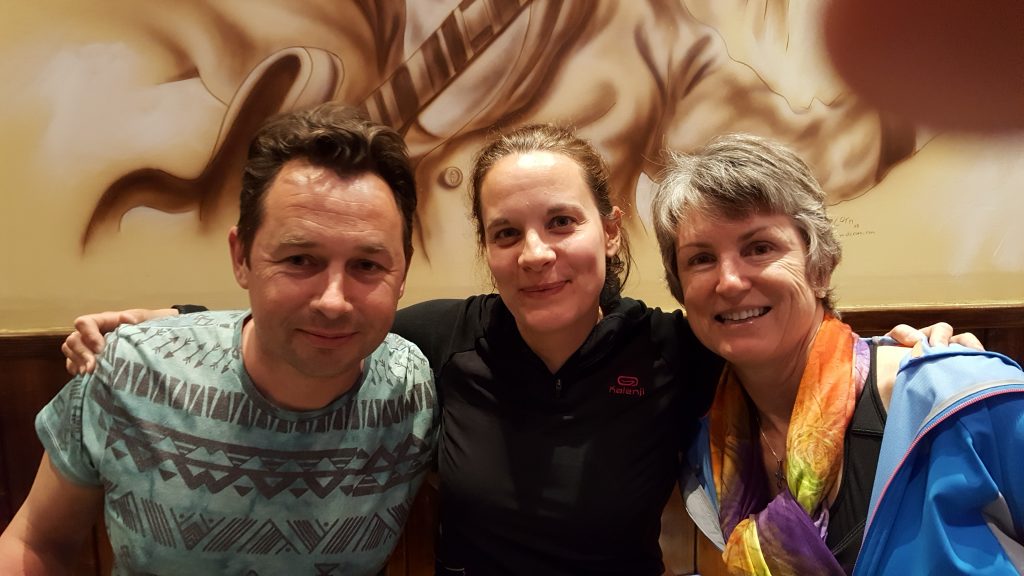 the local, in season, white asparagus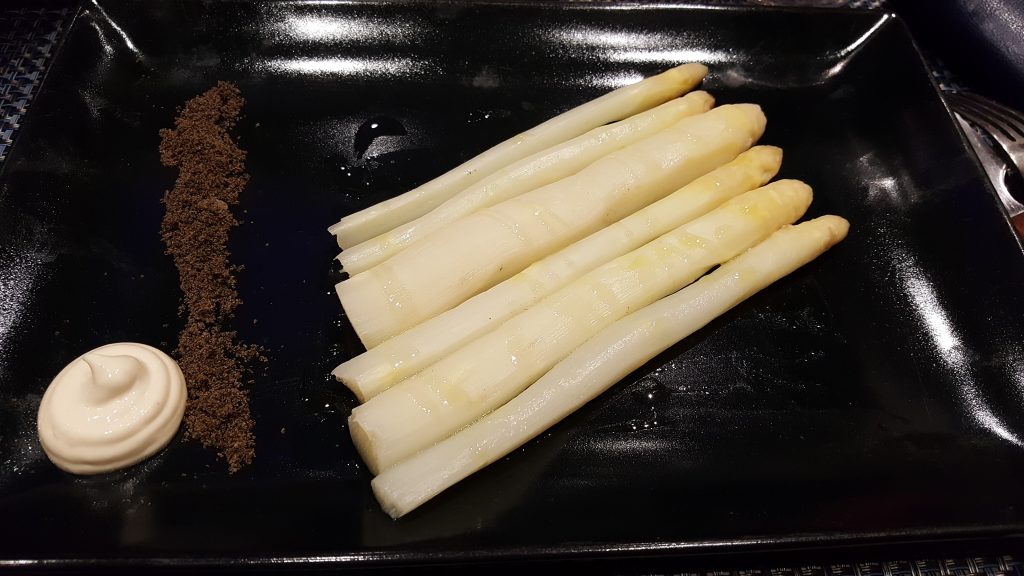 Tony, Liam and Joe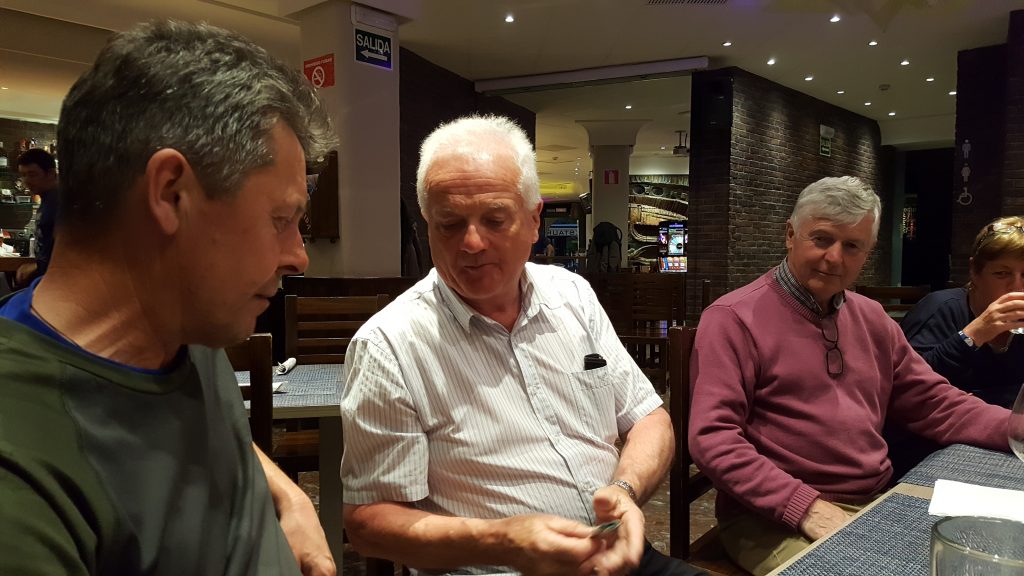 Eugene, Noreen and John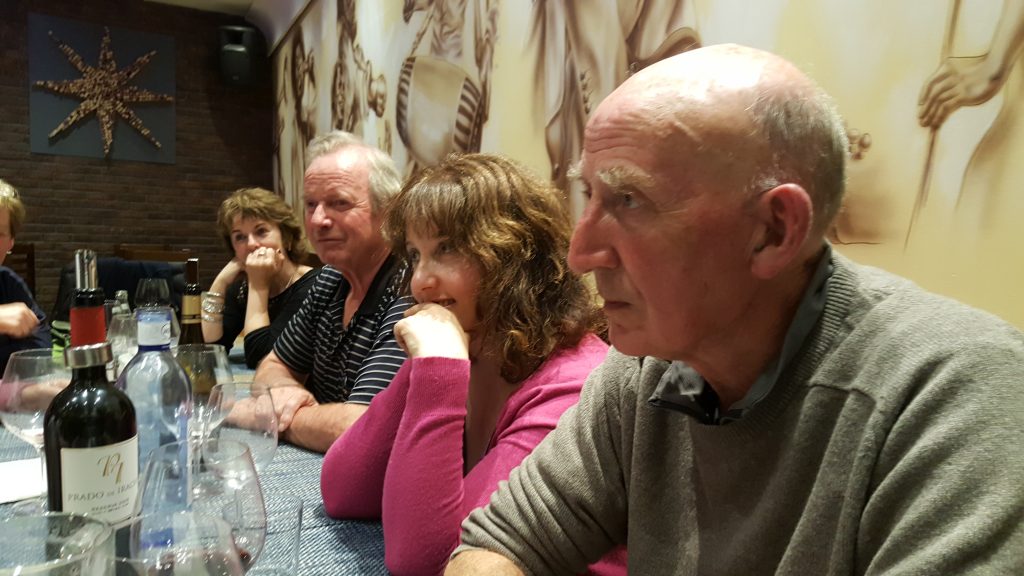 The early morning by the bull ring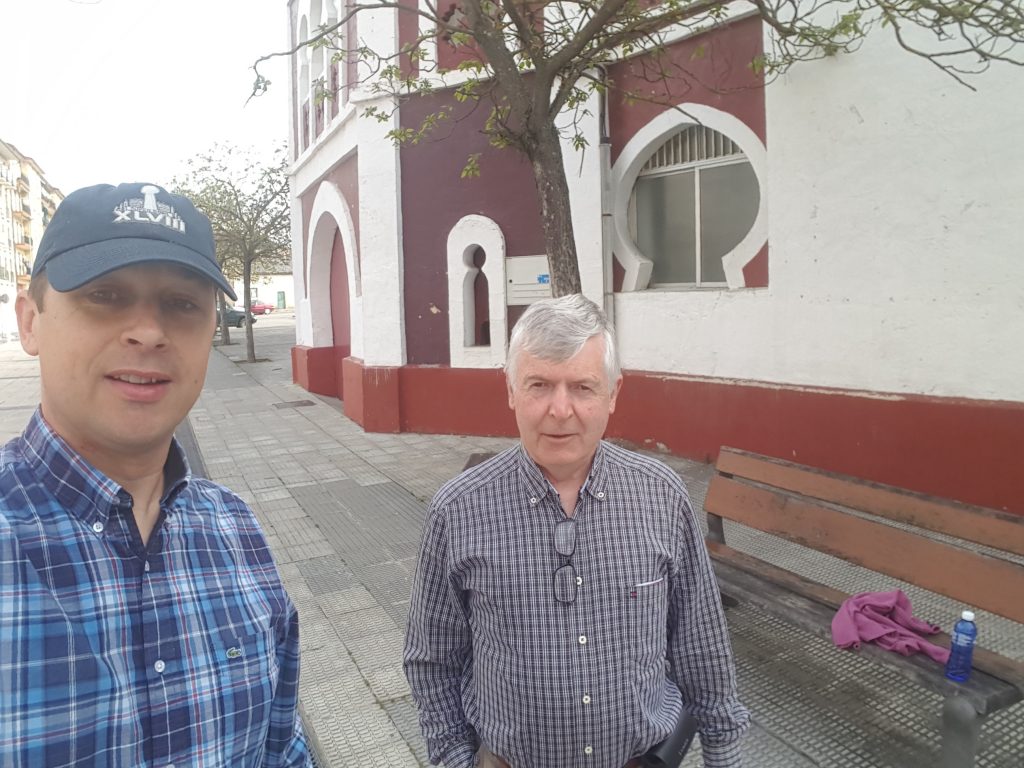 Our last coffee in Plaza Fueros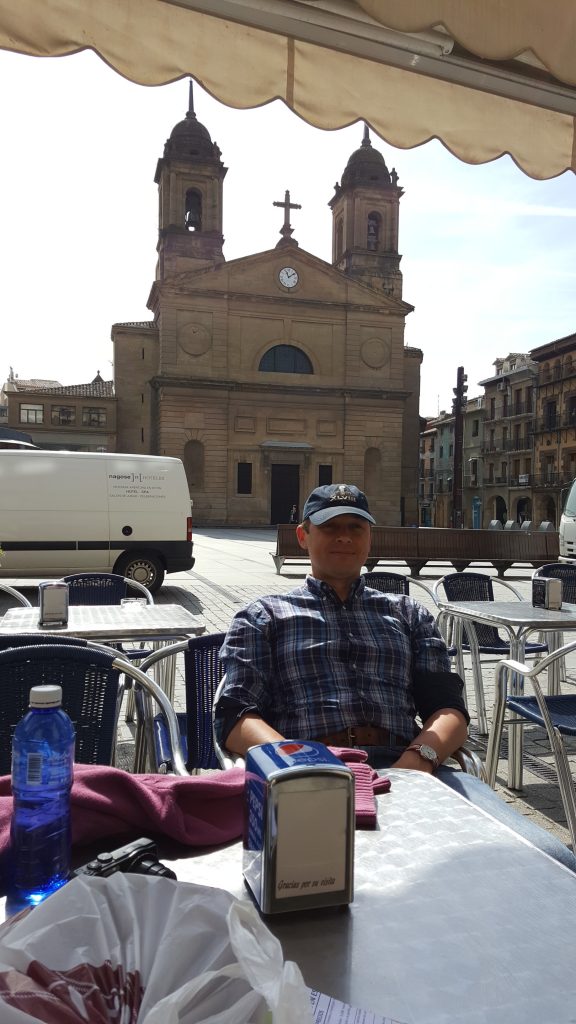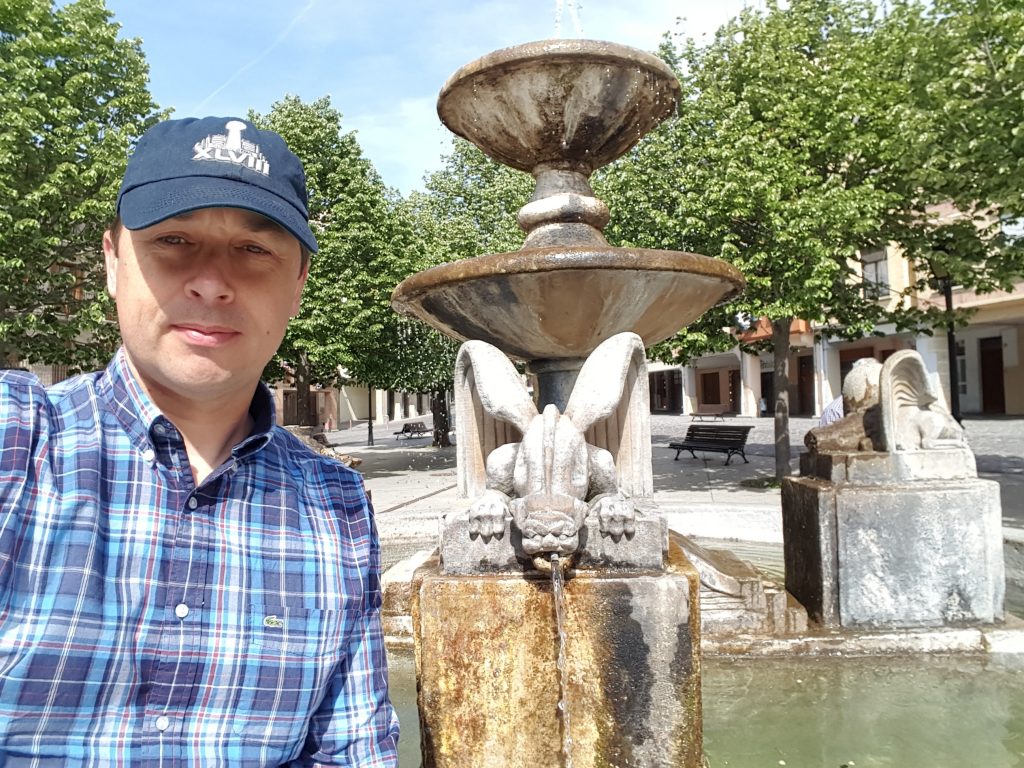 The End
(well of Part 1, I will be back…)